10 Oct

Steps to Ensure Your Transactional Mail is Fully Optimized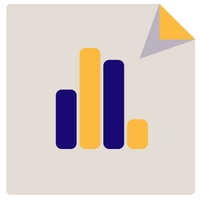 In today's business environment, every organization is looking for ways to reduce costs, and one place the burden is often felt is in mailing your monthly bills and statements. In fact, in a survey of mailroom managers by InfoPrint Solutions, 90% reported they felt ongoing pressure from management to lower costs, and nearly 60% said they weren't confident they were paying the least amount possible for postage. Does this sound familiar?
If you're raising your hand, we've identified several options the USPS offers (and we leverage for our customers) that can help reduce postage costs and also go one step further to ensure they are fully optimized for efficient mailing.
Intelligent Mail Barcode (IMb): Each mail piece is uniquely coded, which improves delivery accuracy with the ability to track each mail item and verify the right recipients.
IMb Tracing: Provides real-time delivery and receipt tracking for both ingoing and outgoing mail.
Move Update: This service helps your business avoid wasted costs due to undeliverable-as-addressed mailings by maintaining the highest quality of address accuracy.
Intelligent Mail and Address Quality: Using real-time change of address information, this service leverages the latest USPS software to update mailing addresses before you send.
ACS Service: Another cost-effective means to obtain accurate change of address information, reducing the labor-intensive and expensive steps involved in address change operations.

Of course, another way to experience significant cost-savings in your mail stream is to partner with a third-party service provider to gain access to the most effective and cost-efficient mailing techniques available. To learn how we can put our 40 years of experience to work for your transactional customer communications, visit https://www.datamatx.com/document-print-mail-distribution-services/.