20 Apr

Our internal control framework is strong!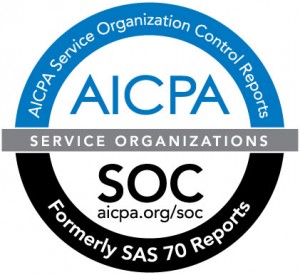 We're pleased to share that for the fourth consecutive year, DATAMATX has not only maintained our SSAE 16 Type II certification, but this year we have moved from a SOC 1 to a SOC 2. This new SOC 2 framework was put forth by the AICPA (American Institute of Certified Public Accountants) to meet the growing needs of the ever-expanding technology companies who are classified as a service organization.
What does this mean for you, our customer? After undergoing a rigorous review by independent audit, risk and control-oriented professionals, it ensures that your sensitive customer data is handled with the utmost care.
To learn more about our SSAE 16 Type II SOC 2 certification and the comprehensive set of criteria, click here to read the full announcement.