10 Oct

Mail One Ounce, Get the Second (and Soon to be Third) Free!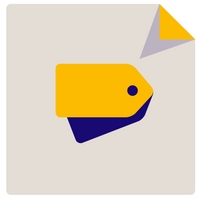 Why mail just one ounce when you can mail two ounces for the same cost! And starting in January 2017, the USPS is set to expand the popular 2nd Ounce Free program to 3 ounces for the cost of 1, which means even more savings for you, our customers. We like to call it 3-4-1!
Businesses mailing transactional bills and statements have the opportunity to turn regular mailings into bigger opportunities for marketing and operational communication, and even enhance the customer experience. How can your business make the most of these free ounces in the envelope? We have a few ideas to share with you:
Make an impact: Using higher quality, thicker paper makes a statement in the mailbox
Enhance readability: An extra ounce allows you to use more reader-friendly fonts that are easier on the reader's eye
Use white space wisely: Including targeted and measurable promotional messages as well as variable data printing are two proven ways of positively impacting response rates
Offset other mailing costs: Adding newsletters that include important information and service offering updates to transactional mail can help consolidate items that would have be mailed separately otherwise
Strengthen customer loyalty: Incorporating additional inserts and on-serts can inform and educate your customers through announcements and disclosures, and even conduct consumer research with surveys and reply cards

The possibilities are endless! Wondering how else your business can take advantage of this 2-4-1 (and soon to be 3-4-1 in January) opportunity from the USPS? DATAMATX can help – contact us today to get started!