20 Apr

3-4-1 becomes a reality next January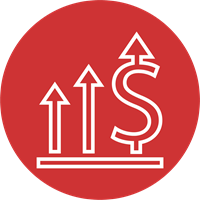 This past September, our President and CEO Harry Stephens participated in a meeting with the National Postal Policy Council (NPPC) where he serves on the board. Delivering value was the main topic of discussion at this NPPC meeting. James (Jim) P. Cochrane, chief marketing and sales officer and executive vice president (CMSO) for the USPS spoke to the group about relevancy and value at the meeting. What immediately came to Harry's mind was "2-4-1 = A Win-Win for All." It was the title of an article he wrote for Mailing Systems and Technology in 2011. The idea of 2-4-1 came about at a Major Mailers Association meeting where Paul Vogel, the president and CMSO for the USPS at the time, spoke about improving the USPS experience for its customers. After his talk, one member brought up the idea that perhaps the USPS would approve allowing business mailers to mail a two-ounce piece at the one-ounce rate. Every major mailer at the meeting liked this idea.
As they continued to discuss ideas during this new meeting of the NPPC with Jim, Harry began to think that if 2-4-1 was a success in increasing mail by making mailing more documents affordable, why not build a better mousetrap—just make it larger by now allowing three ounces at the one-ounce rate. That would give business mailers a little more latitude and alleviate the worry of losing the discount to mail at the single piece rate if they were slightly over the two ounces—adding value. It would help support the demand for creating (and mailing) more documents in color—adding value. It would allow mailers to get the mail to the recipient faster as 3-4-1 would be at the threshold of the cutoff for Standard Mail—adding value. Of course, it would require a 6 x 9 envelope, but many people are used to receiving transactional bills that way already. So after Jim spoke, Harry made the suggestion that moving up an ounce to '3-4-1' would be a serious additional stimulus for marketing via First Class.
He wrote about this experience in Mailing Systems and Technology in the 2016 January/February issue.
Most recently, Harry was at another NPPC meeting where Isaac Cronkhite, manager of processing operations at United States Postal Service spoke—and listened. One of the business mailers at the meeting commented on the slow delivery his customers were experiencing. Of the pieces that customers said were arriving late, eight out of the ten were mailed as flats. Cronkhite explained that flats have a tendency to stick together in automation, slowing things down. The 6 x 9 envelope that 3-4-1 would use goes through the automated process better. It's just one more way to show how adopting 3-4-1 adds value—and Harry made it a point to go up to Isaac after his talk and bring up the idea to him.
Adding more value to printed mail is of interest to all of us. Rising postal costs in this continued tough economy—and postal requirements that keep changing and growing in complexity—are certainly two solid reasons why. In 2011, Harry predicted 2-4-1 would be a win-win for mailers and the USPS and it was. Now, with his efforts and others in the business mailing community, 3-4-1 has recently been approved to take effect in January of 2017. It, too, promises to be a win-win as well—providing the extra value needed to keep printed mail relevant.